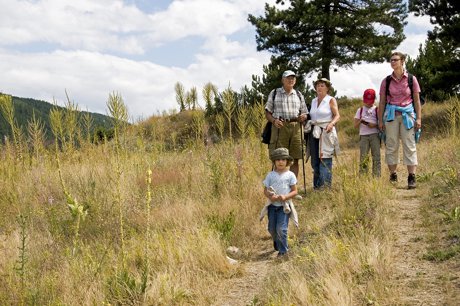 Get back to nature and enjoy the rustic feel of Pasadena real estate. Eaton Canyon Natural Area Park awaits explorers and is a truly a hidden gem. This 190 acre nature preserve lies right at the bottom of the San Gabriel Mountains and offers up a variety of trails for hikers and bikers, a nature center, picnic spaces and a staging zone.
Residents and visitors living in Pasadena and the San Fernando Valley come with hiking boots in hand ready to traverse a plethora of trails. Gorgeous Southern California weather sets the scene for sunshiny days perfect for a hike. Bicyclists are permitted on certain paths as well. Many check out a map of the trails before heading out.
Hikers Living in Pasadena Are Footloose and Fancy Free
Guided walks are great opportunities to learn from the experts. Naturalists lead the way on various expeditions in the Eaton Canyon Natural Area. Moms and dads make the most of Saturdays with morning Family Nature Walks. Held each Saturday these jaunts create memories that will last a lifetime. Plant Walks showcase the local flora and fauna and take place on second Sundays. Bird watchers search for feathered friends with those who know how to spot them best. Bird Walks are scheduled for the third Sunday of the month. Call 626.398.5420 for more information on the individual walks.
More educational opportunities exist in the Nature Center. Here a collection of exhibits detail the Pasadena real estate region's local terrain and the wildlife thriving within. Friendly staff members are on hand Tuesday to Sunday to answer questions and offer insight. The building houses several live animals to view and learn about as well as replicas of habitats. Kids love to get hands with a variety of projects in the young person's activity zone.
The Eaton Canyon Natural Area Park is a great place to spend the day outdoors. Take advantage of this amazing resource nestled right in Pasadena backyards.